Supper Sessions is cooking up a new way to fund the arts! Join us around the table for a Thai feast with Songkran Fa-a-loon.

Baby it's cold outside! So step into the balmy flavours of Thailand for a feast cooked by chef Songkran Fa-a-loon. Betel leaves, water chestnut, lychee, tapioca... you'll be warmed up from the inside out amongst the candle light of 107 Projects' kitchen garden. Expect nuanced flavours, surprise music performances, flowing drinks and the awarding of the Supper Sessions Grant from 6 till late. See you there!

On the last Sunday of every month Supper Sessions sets the table for a celebratory feast cooked by a renowned guest chef on the sunny rooftop of 107 Projects in Redfern. All profits are pooled into an independent $1000 grant, awarded to an artist on the night to kick-start a creative project.

Your $90 ticket gets you a multi course vegetarian meal, flowing drinks, cheeky entertainment and a warm-and-fuzzy feeling that you are supporting artists to make ambitious art happen!

Drinks courtesy of our friends at Young Henry's, Viticult, Konpira Maru and Poor Tom's, divine ceramics from pals at Mud Australia and held at the one-and-only 107 Projects.

Supper Sessions ~ with Songkran Fa-a-loon
Sunday 30 May, 6-10pm
107 Projects
107 Redfern St, Redfern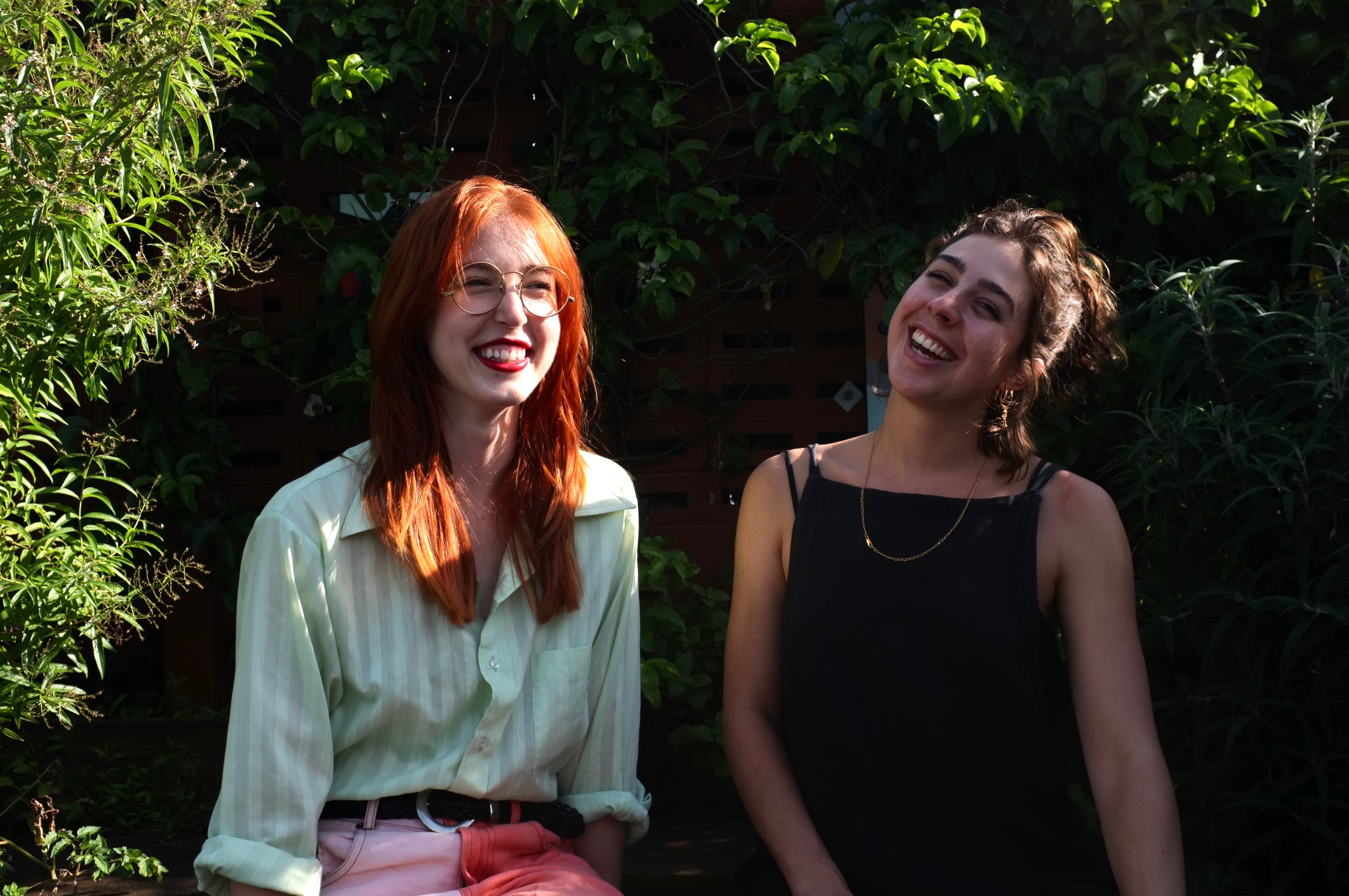 Supper Sessions founder Anna May Kirk (left) and guest chef #1 Anna Ugarte-Carral. Photo by Tai Mitsuji.