WHAT'S THIS ALL ABOUT?
Supper Sessions is a new experimental arts funding model – for the arts community, by the arts community.

On the last Sunday of each month we set the table for a big, delicious, celebratory feast.
Each time we welcome a different chef to cook up a three-course vegetarian meal on the sunny rooftop of 107 Projects in Redfern, Sydney. The $ from your ticket is pooled into a $1000 independent grant – awarded to an artist on the night of the dinner to kick start a creative project.
The vibe is collective joy, deliciousness, laughter, sharing, supporting one another and creating better futures,
together
.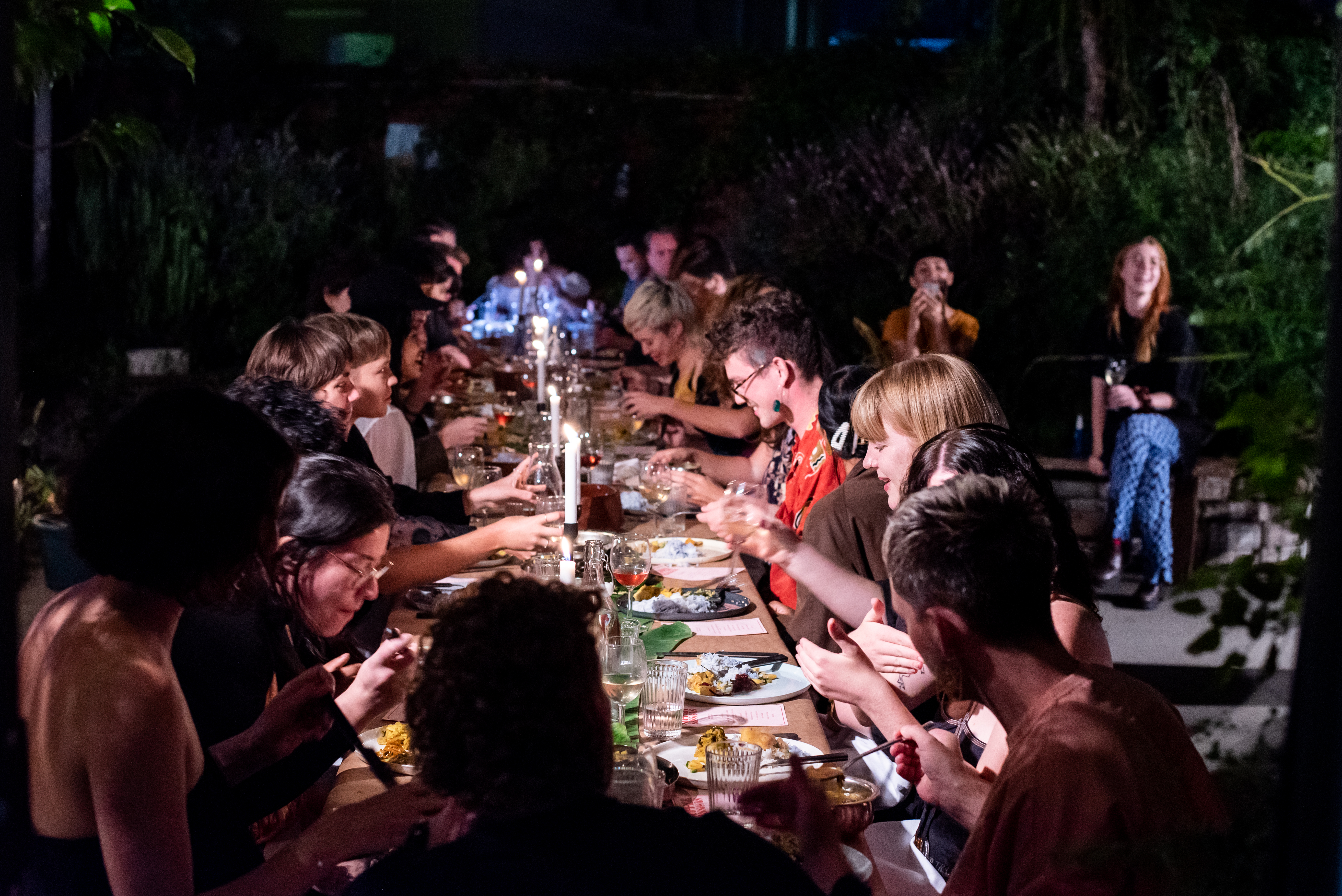 Why we do it?



Supper Sessions
aims to put arts funding back in the hands of the arts community in order to champion experimental, critical and timely artistic projects. Functionally these dinners are a way of generating independent funding for creative projects, and implicitly critical as a way of generating conversation about the availability and distribution of resources within the mainstream arts establishment. Government support for the arts is minimal at best, and over the past decade we have witnessed it systematically being reduced.
Supper Sessions
aims to create an un-bureaucratic community generated funding system, supporting artists financially and in-kind to create experimental and ambitious projects without compromising their vision in order to fit what is deemed 'fundable' by Institutional and Government bodies.
This event is also a chance for diners to meet new people, chat about ideas, exchange in-kind support for one another's projects and feel a sense of community. With the squeezing of arts funding, individuals are often placed in competition with one another for resources.
Supper Sessions
are a recurring time for eating, laugher and creative excitement together.
What's the ultimate mission?



To
generate
funding for the arts community by the arts community.
Supper Sessions
invites you to collectively contribute to realising the creative dreams of creative practioners for the price of a dinner.
To
champion
experimental, critical and timely art projects by artists.
Supper Sessions
gives artists a seat at the table, championing their projects through supporting them financially and in-kind to make their ambitious ideas a reality.
To
rethink
arts funding models.
Supper Sessions
generates independent funding for creative projects and is critical of the availability and distribution of resources by arts establishments such as government and institutions.
To
create
a space of celebration, discussion, food and excitement together.
Supper Sessions
brings people together. Creating a recurring space for eating, laughing and creative excitement.
Your questions - answered!
How does it work?

To apply - Applications for a Supper Sessions grant open one month before the dinner and remain open for two weeks. Any Australian based artist can apply, if you've got an idea, we want to hear it! It's a super simple application form (none of those normal grant hoops to jump through) and your application is assessed by a rotating panel of arts industry members.

To dine – Tickets to attend a Supper Sessions dinner are $90, 40% is pooled into an independent grant awarded to an emerging artist to kickstart a creative project. A good time for a good cause! The rest is used to cook you up a delicious dinner and drinks experience. To buy a ticket click the 'attend' button above.


Is this an investment or a loan?

No. This grant is awarded with no strings attached and Supper Sessions claim no ownership over the projects it supports. If you are awarded a grant you can attend a future Supper Sessions dinner to casually share how the grant benefited your project, and we ask you to attribute Supper Sessions as having contributed funding to the work that you made. Artists retain all copyright and control in their work.


How is Supper Sessions organised?

Supper Sessions is organised with a lot of generosity from a lot of people. Supper Sessions is founded and produced by Anna May Kirk. 107 Projects generously provides the space and facilities in-kind. Mud Australia have provided the beautiful tableware (divine!). Different guest chefs contribute their skills to cook a community dinner at each Supper Sessions. A team of volunteers help run the evening.


How can I get involved?

We would love for you to help out! Each Supper Session engages a team of volunteers, we help out the chef, we set the table, we race around and get things ready amongst a myriad of other things. If you want to lend a hand please email hellosuppersessions@gmail.com

Or donate! Every extra $ helps us support emerging artists event more. Send us an email if you'd like to contribute a donation: hellosuppersessions@gmail.com

Who can apply?

Any Australian based artist can apply for a Supper Session grant. We strongly encourage applications from Aboriginal and Torres Strait Islander people, Culturally and linguistically diverse people, people with disability and members of the LGBTQIA+ Community. Feel free to reach out to chat if you'd like to discuss your application.


What can the grant be used for?

This grant can be used by the artist to springboard an ambitious artistic idea through paying for things such as: skill development, rent for making or rehearsal space, purchase materials and equipment and travel expenses. It is a condition of involvement that the money is put towards a new artistic work.


What can't the grant be used for?

The Supper Session grant cannot be used for: projects that are completed or will be completed by the date the grant is issued, assisting with study for tertiary education qualifications and projects that have already received funding for the same activities and projects that won't begin within a 12 month period post receiving the grant.


Can I apply more than once?

You can apply once each application round!


How are applications assessed?

The grant applications will be assessed by a panel of industry members which will rotate every month. This panel will select one artist each application round. Applications are assessed on the artistic merit of their project, the degree to which their project is experimental, critical and timely, and the impact the grant will have on their career. Applicants are required to submit a budget.


When will I hear back?

Applicants will hear back about the verdict of their application one week after they apply - we're quick!


Venue partner
107 Projects
Big thanks
Alcohol Sponsor
Young Henry's
Alcohol Sponsor
Viticult

Konpira Maru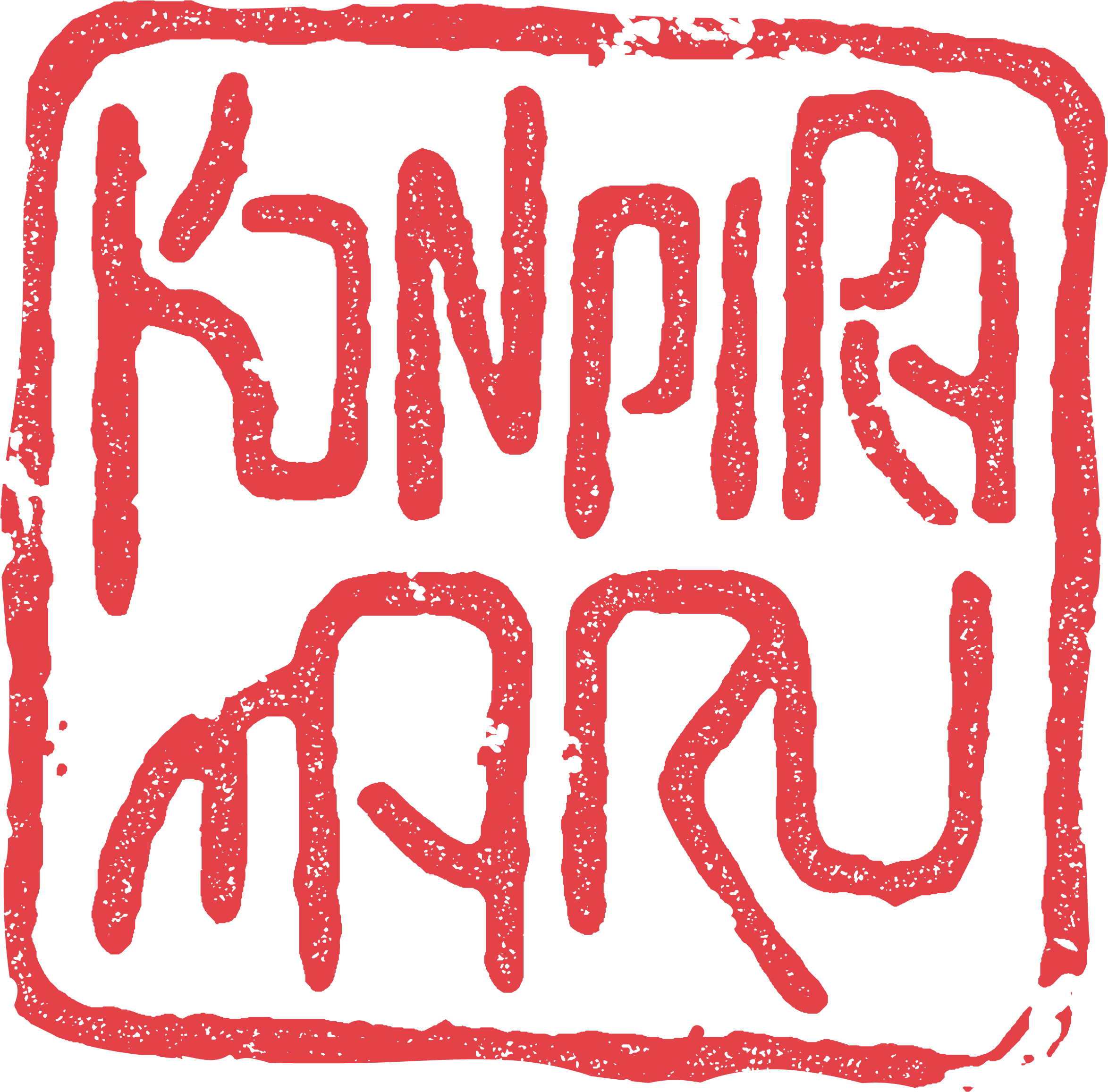 Alcohol Sponsor
Poor Tom's

Handmade porcelain thanks to
Mud Australia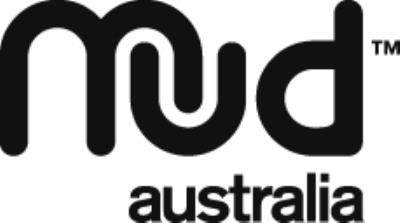 Design by
Georgette Stefoulis

&

Ella Sanderson